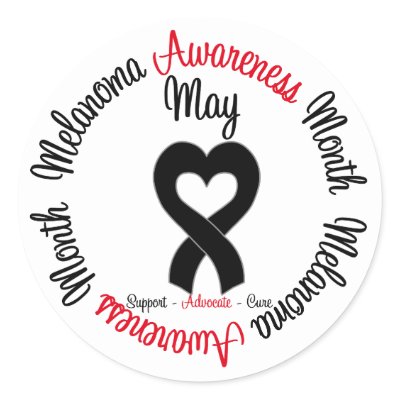 FACTS* ABOUT MELANOMA:
- Melanoma is the sixth most common cancer in men and women in the United States
- Nearly 50 percent of melanoma deaths in the United States are in white men 50 years and older
- There have been no significant advances in the medical treatment or survival rate in the last 30 years
- Melanoma cases are increasing at an epidemic rate of 3% a year
- If caught in the earliest stages, melanoma is entirely treatable with a survival rate of nearly 100%. If untreated and allowed to spread, there is no known treatment or cure
PROTECT YOURSELF
:
The American Association of Dermatologists recommends that everyone follow these sun protection guidelines:
* Avoid outdoor activities between 10 a.m. and 4 p.m. when the sun's rays are the strongest;
* Seek shade whenever possible;
* Wear a broad-spectrum sunscreen with a Sun Protection Factor (SPF) of 15 or higher;
* Wear sun-protective clothing and accessories, such as wide-brimmed hats and sunglasses; and
* Follow the "Shadow Rule" -- if your shadow is shorter than you are, the sun's damaging rays are at their strongest and you are likely to burn.
In addition, physicians recommend that you conduct a monthly self skin exam to check for changes in moles, warts and other blemishes on the skin, especially parts which are exposed to the sun. Detection is still the most important tool for catching skin cancer early—and treating it effectively.
FREE SCREENINGS!:
Olay and the American Society for Dermatologic Surgery (ASDS) offer
free screenings
across the US.
*Sources:
Charlie.org
,
Melanoma Patients' Information Page
, and the
Skin Cancer Foundation
.