Yoga is one of the most popular choices for people who want to start exercising. In reality, there are many variations around the world. Gentle yoga is one of them, currently attracting a good number of participants.
To equip practitioners with informative knowledge, we will focus on the question: What is gentle yoga? Besides, we also discuss some styles and benefits of it. We hope that the information will contribute to the development and success of practitioners. 
What Is Gentle Yoga?
As its name suggests, gentle yoga concentrates on practicing yoga in gentle ways. In other words, it's a lighter and more comfortable style for practicing hatha yoga.
The Basics
Gentle yoga requires practitioners to perform movements slowly, in less challenging poses, and with long-extended time for meditation, breath technique, and relaxation.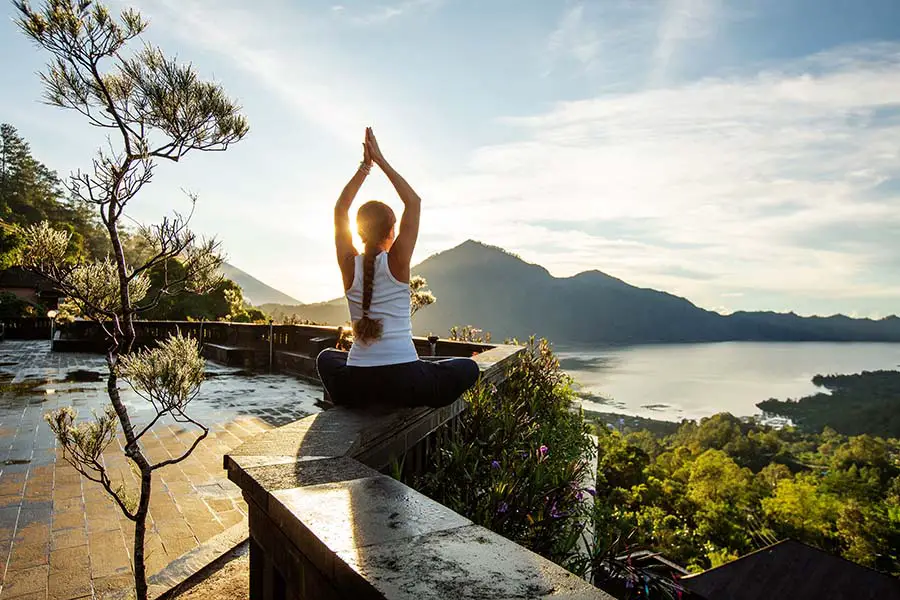 In short, the gentle style mostly includes warm-up movements and less intense positions. This means practitioners don't need to perform challenging or intensive balance movements.
Normally, this version mainly emphasizes breathing, stretching, and low-impact gestures. All those things increase the joy of practicing and avoiding injuries for beginners.
This mild version allows practitioners to perform at their own comfortable pace. As a result, it would be less strain on both physicals (muscles and joints) and mental status, leading to a more favorable experience.
Is There Any Difference Between Gentle And Regular Yoga?
The traditional one includes some challenging and patient-required poses. On the other hand, gentle yoga was created to be more approachable.
It's an opportunity for people who want to enhance their mental status, improve physical health, or fulfill spiritual needs.
The gentle version offers a more flexible and personal experience. This style allows modifications based on personal conditions, such as personal comfortable pace.
Who Should Practice It?
One of the most prominent characteristics of this version is that it is appropriate for all ages and levels of practitioners. Gentle yoga class welcomes everybody. But be sure that we commit to it long enough to see the marvelous outcomes!
Hereafter is a list of people who should participate in:
Beginners who need a simple and slow pace to start
Pregnant women who want soft exercises
People who suffer chronic pains, injuries
People encounter problems of fitness, strength, flexibility
Overweight or obese people
Patients who are in the recovering periods
Seniors
People who seek an experience of easy, slow, and mindful practice
Styles
The interesting point is that gentle classes have other subtypes. In other words, it means there are different styles in this type. They have a distinctive pace, style of gestures, various approaches, etc.
We can find out this information in that gentle yoga class description. Choose the most appropriate style, not the best one depending on personal goals, tastes, needs, and desires.
A brief list of some typical styles is described below.
Yin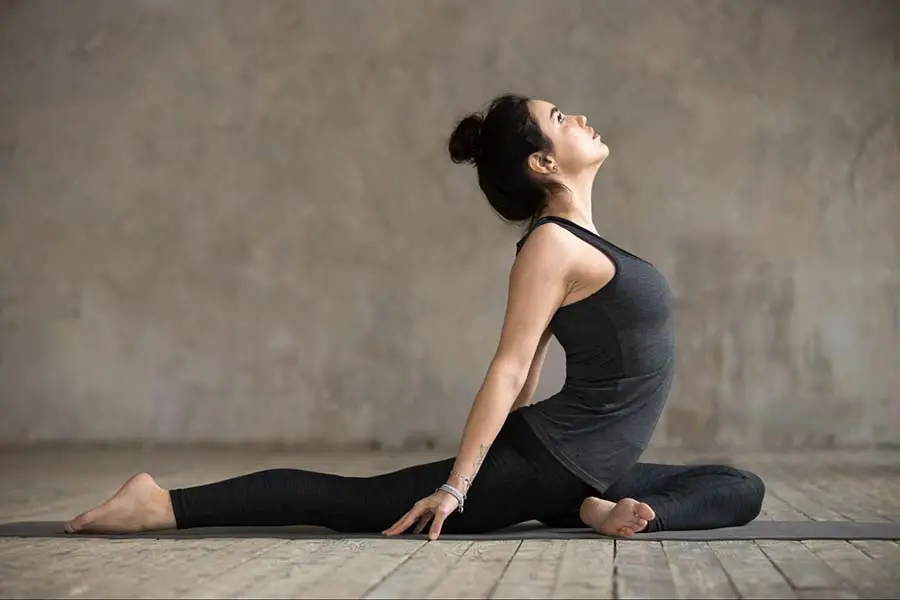 Generally, Yin yoga aims to improve deep connective muscle layers. Students in this class hold Yin positions for a couple of minutes (3-5 minutes) to access the deep tissues and feel deep physical relief. 
The length of time spent in a position can be mentally taxing for certain people. But it can help them focus and concentrate.
This type gradually benefits the balanced and flexible ability when doing some Yin poses for weeks.
Restorative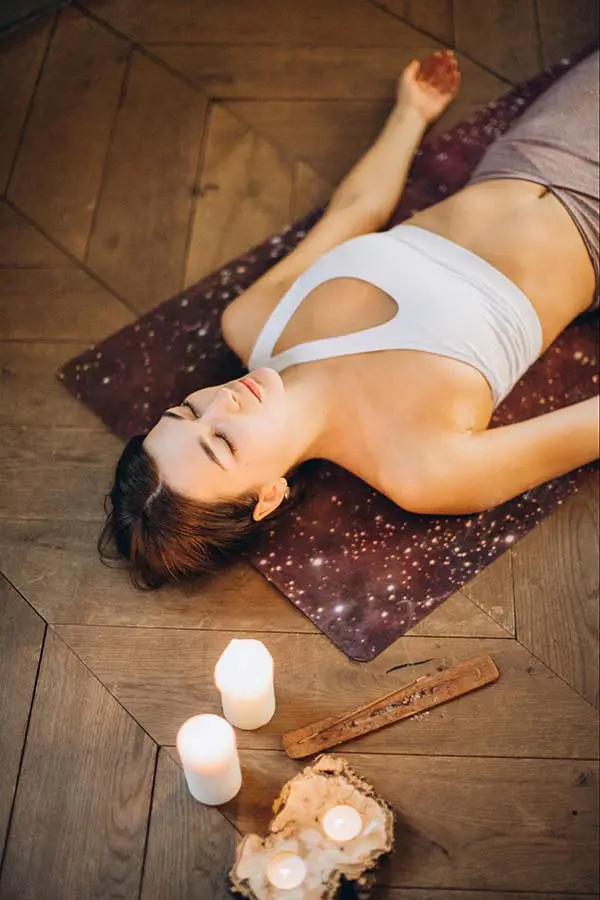 At first glance, the restorative style may appear like a snooze time rather than practicing. However, it's not what it appears. Restorative yoga is a deeply meditative practice by holding yoga poses (asanas) for a longer period with the support of tools, such as blankets or bolsters.
This style helps release and relax the muscles, joints, nervous system, and mind. 
Kripalu
Kripalu mostly emphasizes the meditative aspect, breathwork, and spiritual transformation. Besides, it tries to bring the practice into a part of life. It's an ideal option for people seeking transformation during life difficulties or mental health problems.
Chair Yoga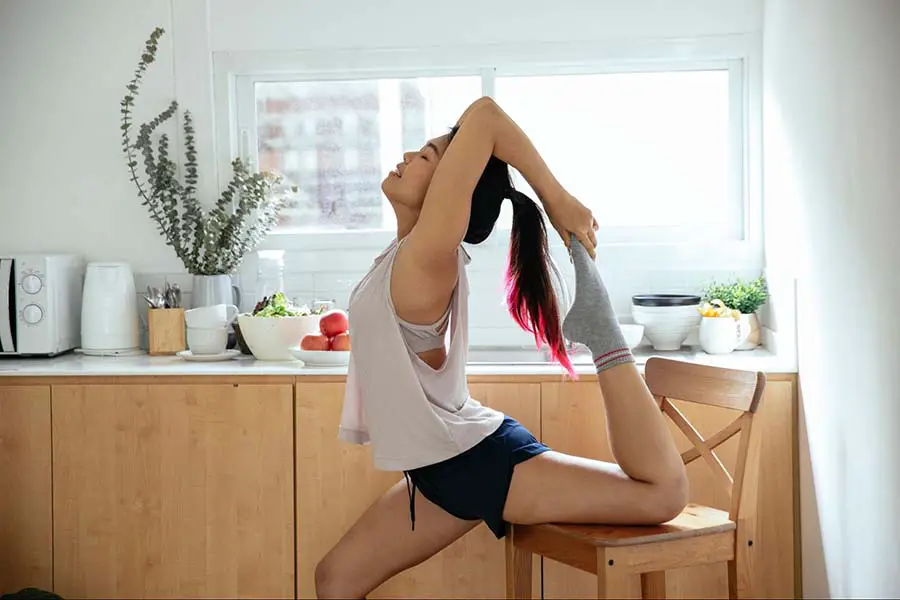 This form allows practitioners to perform chair-related positions. For example, sitting on a chair or using a chair as a support. Thanks to the aid of chairs, making this one is easy for everybody, including the disabled or the elderly.
Benefits
The finest practice is to include it in our daily routine and maintain it. Suppose we regularly practice three to six times per week. In that case, we will reap the considerable advantages from gentle yoga. For instance, having a better understanding of the body, enhancing your general health and well-being, etc.
Moreover, we may find and enhance our pain-free ranges of motion. Those light, minor, simple movements continuously improve our health day by day. Gentle yoga benefits are much more than we think!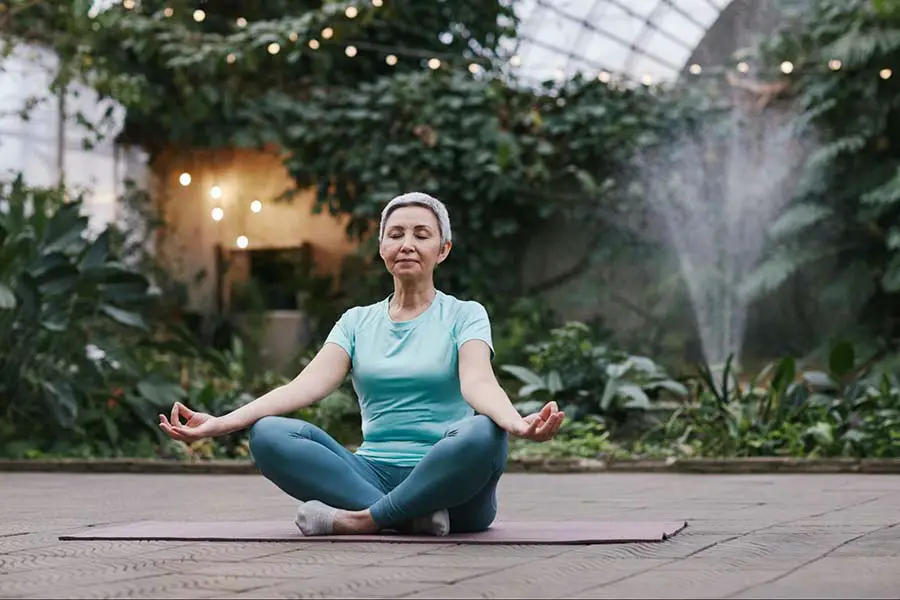 Physical Health
The slight stretching movements and the concentration of breath assist our muscles in releasing stings or pains. 
Improve joints flexibility
Practicing helps lubricate the joints then warm the ligaments and tendons. Subsequently, it will obviously loosen tight muscles. Additionally, it reinforces our neural signals, leading to a more productive nervous system.
Build tissues and muscles
Like any other sport, this version supports muscle and tissue growth. So, it can provide relief in some muscles problems, such as fibromyalgia, chronic pain, etc.
Applying and practicing breathing techniques enhance our lung health a lot. Particularly, it increases the capacity of our lungs and strengthens breathing muscles.
Improve physical functions
Gentle yoga has a positive impact on our immunity system. It also improves digestion functions and circulation ability. Through mild stimulation to the circulation system and the deepened relaxation state, we can rebalance and improve the rejuvenation ability of the whole organs.
In addition, it helps to decrease the risk of heart disease, diabesity, obesity, etc.
Mental Health
Because it requires minimal movements and effort, gentle yoga offers us the space and time to feel clearly every motion we make. When we practice with these settings, we begin to listen and understand the body and mind truly. It leads to an improvement in mind-body awareness.
As a result, it will allow us to sustain more relaxation and feel better during and after practice.
To people who find it difficult to do traditional yoga, this type would ease them. Once we finish the gentle poses, the feeling of confidence and satisfaction fulfill the body and mind, opening the way for improving our mental health.
View more: Difference Between Yoga And Pilates?
Conclusion
In short, gentle yoga is the smart choice because of its accessibility and high effectiveness. Although there are many different styles, they all bring great benefits in general. The important thing is that we should choose what is right and appropriate.Register for a gentle yoga class to improve our physical and mental health and give ourselves a healthier and happier life.