Most people choose skin-tight workout gear for their training. However, all of them have to face one same problem: how to wear yoga pants or leggings without underwear lines. 
You are not the only one who is struggling with what to dress underneath. Visible panty lines (VPL) can appear when you have tight pants or leggings. It doesn't give you a neater and slender look but can bring some embarrassing moments.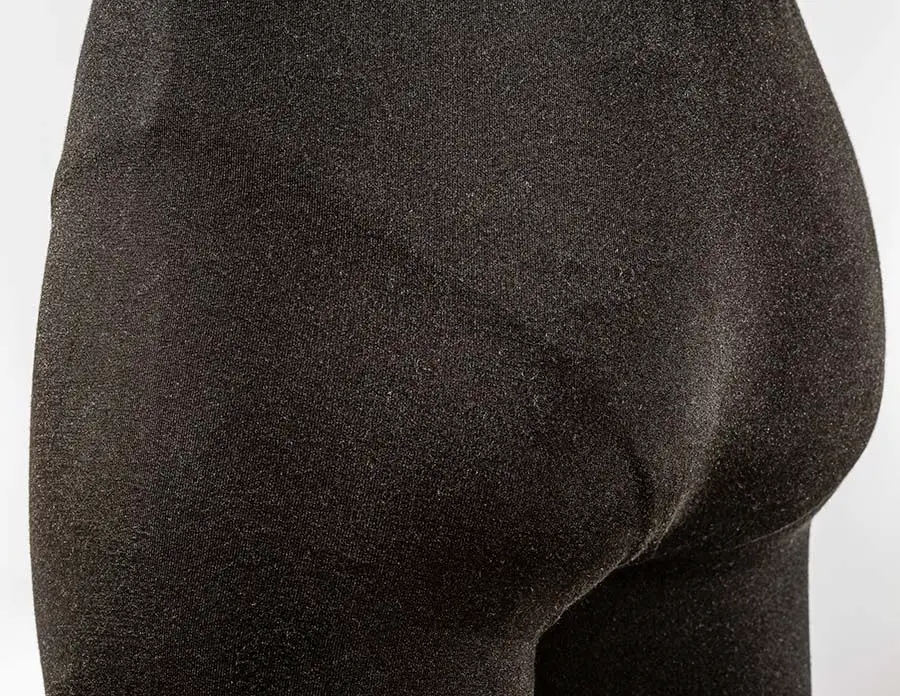 So how to hide underwear lines in leggings? There are some solutions that can prevent or help you get rid of this obnoxious situation. Let's find out!
Choose The Style Of Underwear
Before digging into the question: how to wear yoga pants or leggings without underwear lines? You should understand the importance of an appropriate size of clothes. 
It's always necessary to choose the right size for your underwear. If you see some elastic bites on your skin, it's tight for you. It can cause discomfort and leggings panty line. When you feel there is some excessive cloth on your butt, your underwear is loose for you. It can make bumps and wrinkles under your pants.
So, what style of underwear can help you get rid of yoga pants panty lines?
Thongs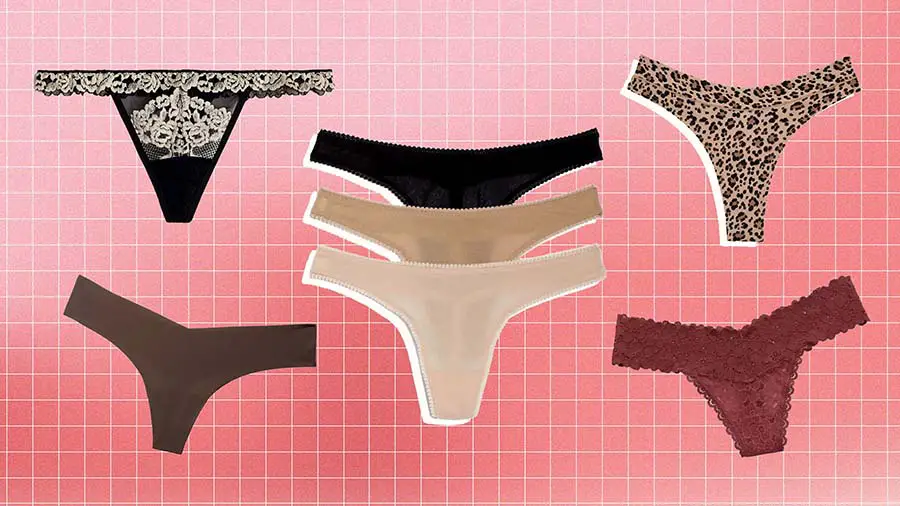 The first option that you can choose to put on under your workout gear is thongs which are also known as "no-show" or "seamless". It's usually made seamless, so it's almost impossible to see thong through yoga pants. 
Thongs made of nylon or spandex are highly recommended if you don't want harsh lines on your skin. Before wearing thongs to train, remember to try some positions like the squat, sit, and bend to ensure nothing is wrong.
Thongs can expose themselves in these positions, so you'd better put on high-waist pants instead of low-waist ones.
G-strings
G-strings are similar to thongs but made of less fabric. It's worth trying to avoid unwanted leggings VPL. However, you need some time to get used to it since it's quite uncomfortable at first.
Whether you choose thongs or g-strings, the most important thing is to pick the right size so it will not bring you any discomfort.
Seamless Panties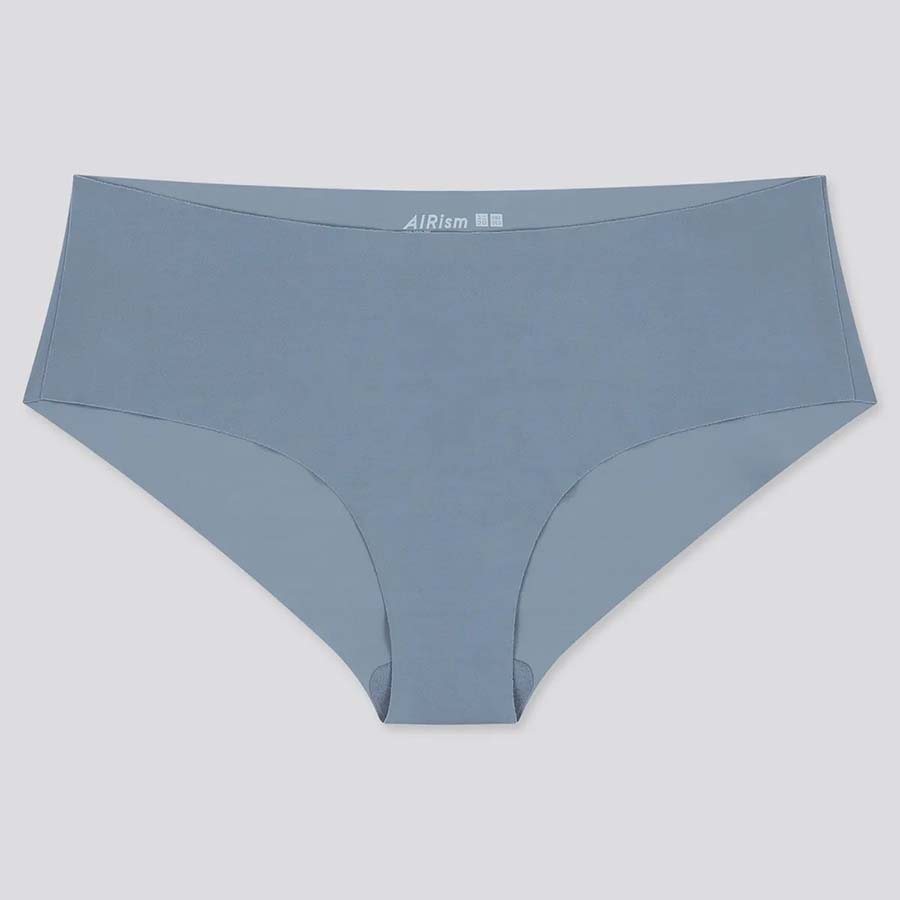 Seamless panties are another option if you don't know how to wear yoga pants or leggings without underwear lines. This commonly found underwear type can guarantee you invisible panty lines. 
Cotton is breathable and comfortable material but too heavy to come in laser-cut edge style. Therefore, seamless panties are usually synthetic such as nylon or spandex. 
The tip here is to go for the seamless underwears that come in nude color or match the theme of your workout gear. This way, panty lines workout pants will not be your concern anymore. Especially when your leggings are quite transparent, seamless panties can be a big help.
Stick-on Thongs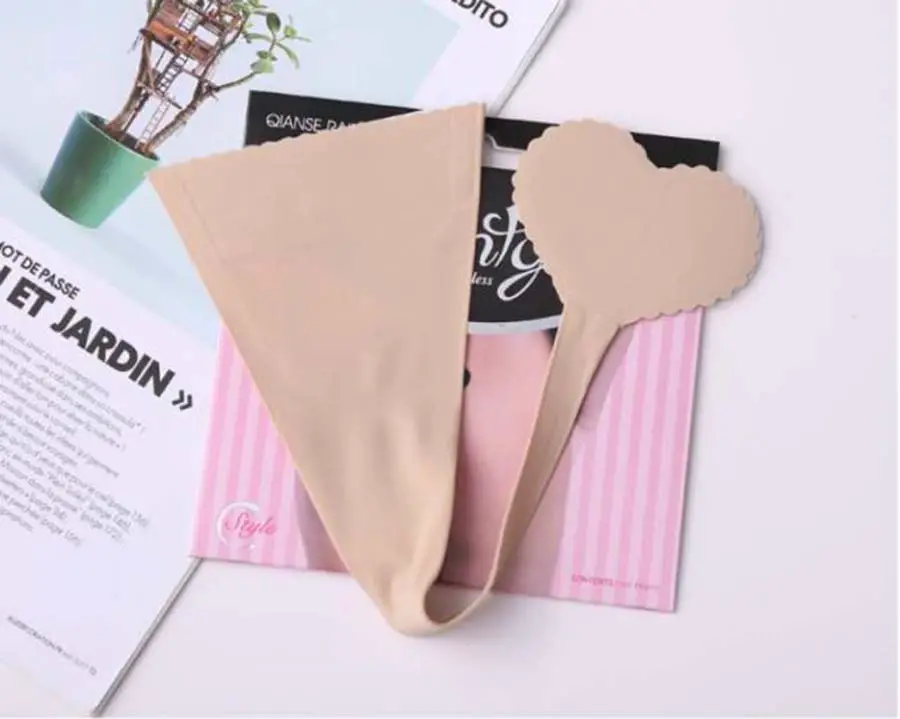 Stick-on Thongs are quite convenient and useful. Peel it out and stick on your leggings; it can cover your crotch while leaving the back part free. Therefore, there will be no VPL. Stick-on thongs also are a way to avoid camel toe.
Go Commando
Forgo the underwear if you are brave enough and your bottom pants are dark and thick enough.
Go commando is one of the answers to how to wear yoga pants or leggings without underwear lines, but it can be susceptible. Make sure you put on something that gives you the most coverage. 
Try to walk around the house first if you don't want any shaming situation to happen in public.
Boy Shorts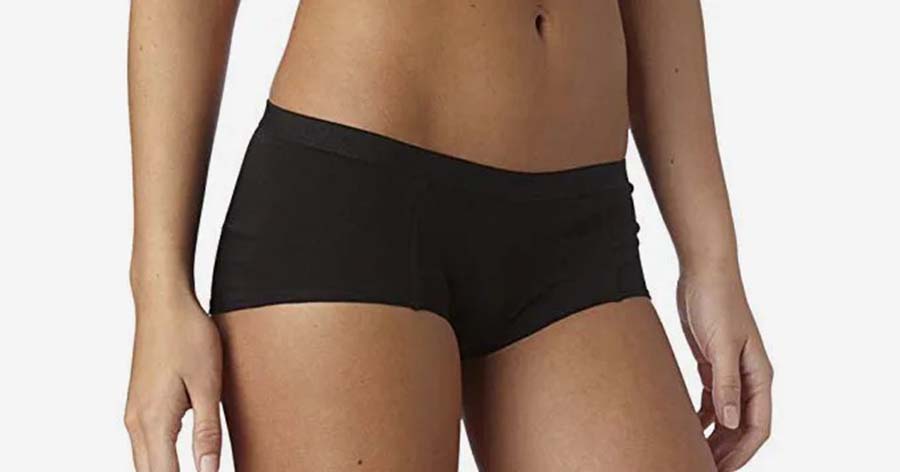 Provided that you don't feel comfortable with any of the above underwear, it's time to try some boy shorts. If you can find some seamless boy shorts, it will be an ideal choice to prevent you from VPL.
Remember to smooth them down under your workout garments while putting them on to avoid harsh lines. You'd better dress on with looser shorts or pants instead of the super tight ones.
Use The Undergarment
How to wear yoga pants without underwear lines? Undergarment is another option that you can think of.
Put On A Shaped-Wear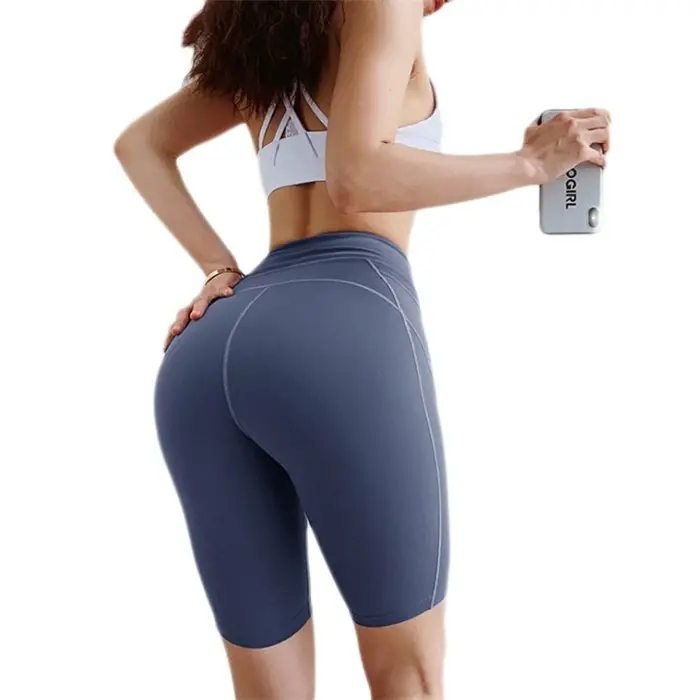 A shaped-wear such as bike shorts can give you more protection from VPL. It's like one more layer to cover your underwear if your bottom wear is a little sheer. This item covers from your mid-thighs to your waist, so there is almost no chance that the VPL will appear. 
Put On Tights
Tights or pantyhose are fine to use if you don't want to use the shaped-wear. They all can give you a smooth and slender look. However, adding one more layer means you can get hotter and sweat, especially throughout the workout process. Consider whether an undergarment is a suitable choice for you.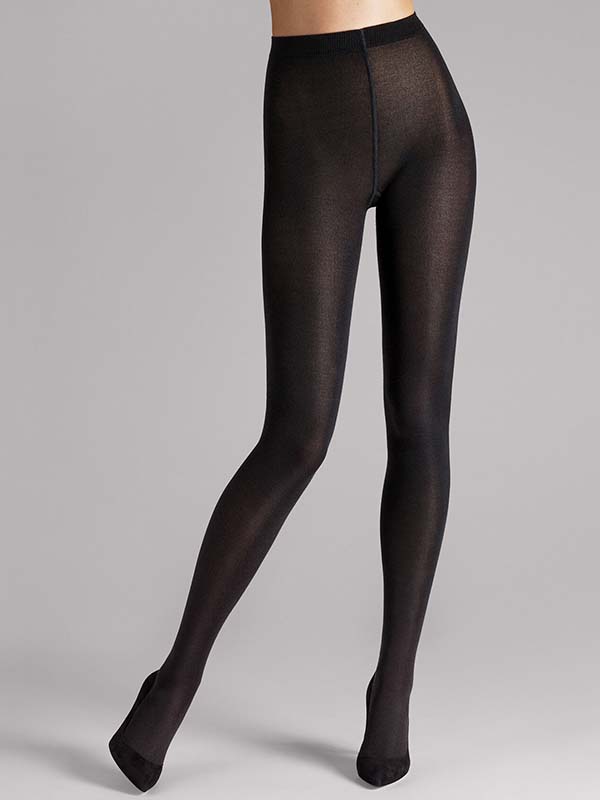 Wear Clothes That Can Minimize VPL
You are still wondering how to wear yoga pants or leggings without underwear lines. If you'd like to try something else than the above tips, consider the clothes and fabrics that can keep you away from VPL.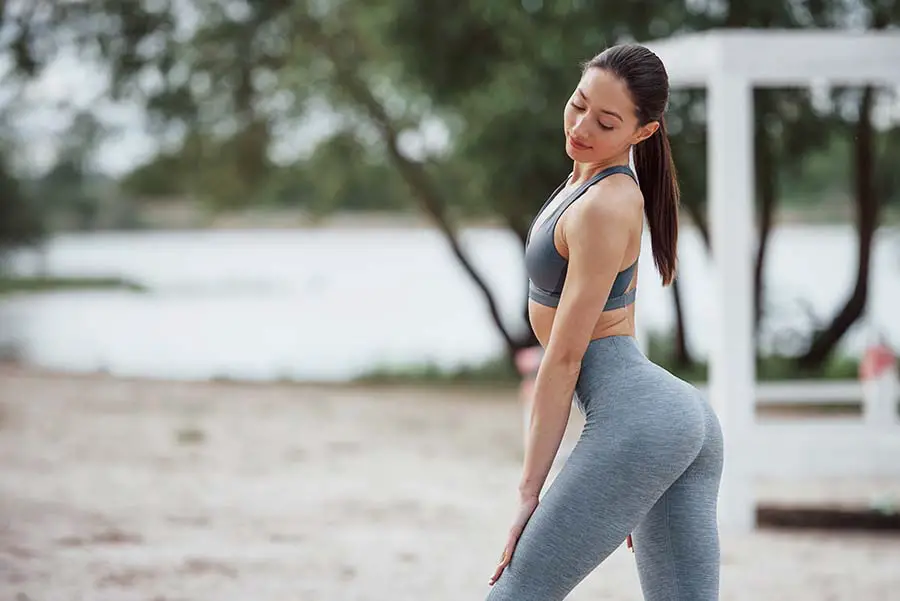 Notice The Size Of Your Clothes
Choosing the correct size for your bottom gear is also important. Never put on a too-tight outfit is the first thing you should notice if you don't want the lines of your underwear to become visible.
Wearing a workout outfit that fits your hips and waist can make you look neat and tidy. The proper size helps you stay away from any fabric excess or camel toe and draw less attention to your underwear.   
To cover tight pants or leggings, you can use a long shirt or t-shirt. A-line skirts or dresses are also useful in this case.
View more: How To Prevent Camel Toe In Yoga Pants & Leggings
Pay Attention To The Materials
You'd better kiss goodbye to transparent and thin pants, or encountering VPL yoga pants is inevitable, sooner or later. Wearing something with dark colors and thicker and textured fabrics is a safe choice. No matter how the clothes will be stretched while doing some exercises, you will be less worried that VPL will be on your leggings.
Thick material can protect your body from being seen through. That's why denim and tweed are recommended rather than silk and jersey. 
Use Bottom Garments With Patterns
Sometimes, cheating others' eyes is also a good trick to get rid of the worry about leggings panty lines. Put on your pants or leggings with rear pockets or patterns. Those patterns, such as stripes, dots, flowers, etc., can somehow distract people from noticing your VPL.
Although there are some ways of how to wear yoga pants or leggings without underwear lines, double-checking your clothes before going to the gym is never unnecessary to avoid any VPL on your workout garment.
Conclusion
Now you know how to wear yoga pants or leggings without underwear lines. There are many different ways to make the panty line in yoga pants disappear. You can try different types of underwear, consider different materials or use the undergarment as a support layer. 
No matter what solution you will take, it should work and make you comfortable and confident when working out. We bet you will be satisfied with those provided tips above.