Hot yoga is one of the trendy styles of exercising in this new millennium as it has proven to burn a great number of calories compared with other approaches. 
So, how hot is hot yoga temperature? Is it the right method for you? If you're fond of yoga, you cannot miss out on this type! Keep on reading to discover more helpful information!
How Hot Is Hot Yoga Temperature?
Hot yoga can be performed differently depending on the studio you are going to. Some places have radiant heat, whereas others simply include just some space heaters. 
The humidity level is also a core factor that impacts how hot the room feels, contributing to an even sweatier experience.
So, how hot is hot yoga? This part will discuss the heat index of six popular types.
| | |
| --- | --- |
| Yoga Studio | Temprature |
| Bikram | 105℉ |
| Baptiste Power Vinyasa | 95℉ |
| CorePower | 93 – 98℉ |
| Evolation Yoga | 75 – 90℉ |
| Moksha (Modo) | 103℉ |
| Yoga To The People | 105-108℉ |
Bikram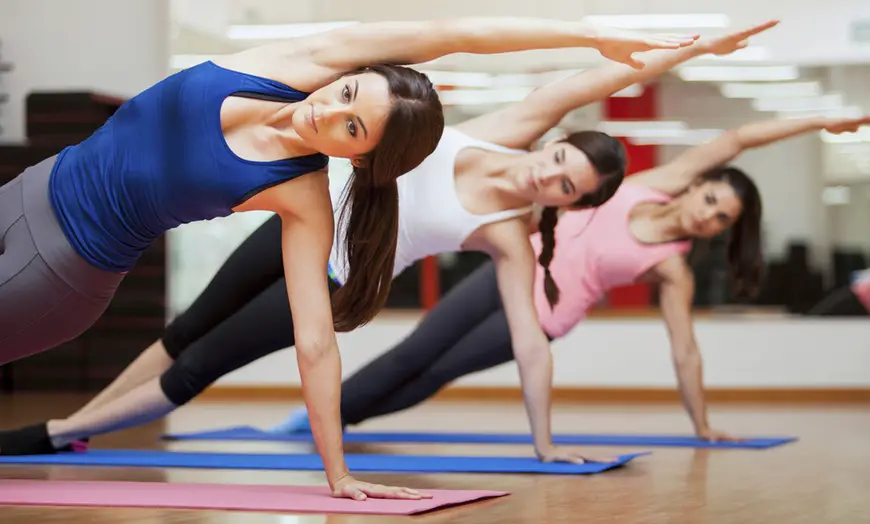 Bikram is one of the first forms of hot yoga, founded by Bikram Choudhury in 1970.This approach is often performed in a room with temperatures of 105℉ and a humidity level of 40%. Bikram contains 26 different asanas to practice continuously in 90 minutes.
See more: What To Wear To Hot Yoga – Tips To Keep Comfortable And Cool
Baptiste Power Vinyasa
Baptiste Power Vinyasa is located in Boston, with more than 20 other branches all over the states. 
How hot is hot yoga at Baptiste Power Vinyasa? These studios carry out practices in the Baron Baptiste style, where the room is heated to 95℉ to make stretching at ease.
CorePower 
This popular yoga studio has a wide range of classes to offer, each with personalized temperatures depending on your preferences. 
For example, the CorePower Yoga 2 has the studio heated between 93 and 98℉. Another class will teach 26 poses with the temperature reaching 105℉, pretty similar to the Bikram approach.
Evolation Yoga
This type was founded by the former senior instructor of Bikram – Mark Drost. This studio has plants in various places all over the world, including the states, a few countries in Asia and Europe, Australia, etc.
So, what temperature is hot yoga? This tremendously expanding yoga style teaches Bikram under the moniker Primary Hot Series at 105℉.
There are other offerings with temperatures ranging from 75-90℉. Keep in mind that start low if you're new to this type, then gradually increase the temperature as you get better. This is because suffering a too hot temperature can make you exhausted quickly.
Moksha (Modo)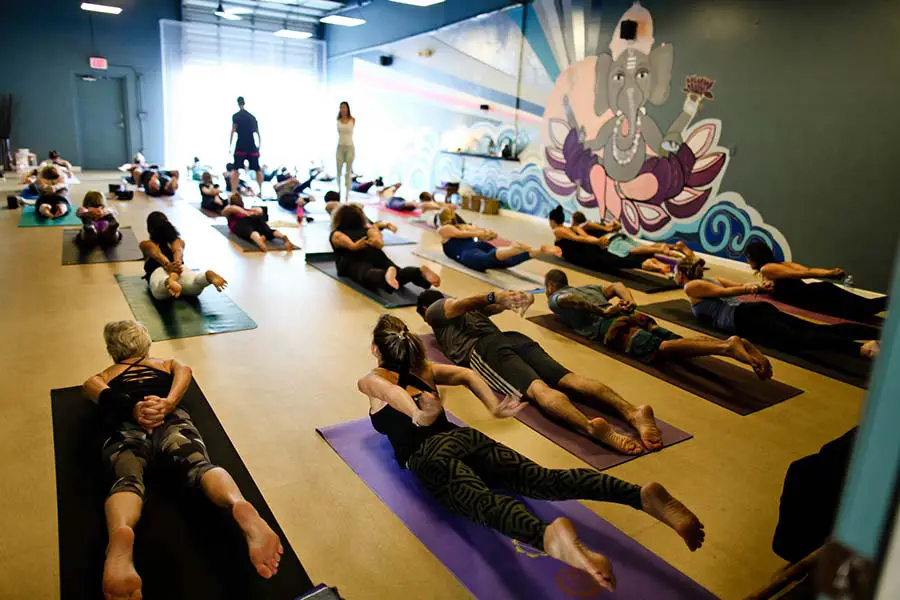 Modo is a Canadian-based yoga franchise of Moksha that keeps its green studios at 103℉, with 40 exercises performed continuously in 90 minutes.
People who don't have all that 90 minutes can take an alternative class of 60-75 minutes of more condensed poses. Otherwise, try the flow version if you're more fond of vinyasa style.
Yoga To The People
This is a fast-growing chain of yoga studios with sites located on the west and east coasts of the U.S. It offers donation-funded or free classes to any students, including usual practitioners. The studio provides classes at 105-108℉.
Conclusion
This post has provided you with some helpful information, along with the answer to "How hot is hot yoga temperature?". So if you are interested in this type, it will help you make the join-or-not decision.
This yoga type is gaining popularity thanks to its fun and benefits. It can increase flexibility, reduce stress, lower risks of cardiovascular disease, etc. What else are you waiting for? Experience it and give us your feedback!